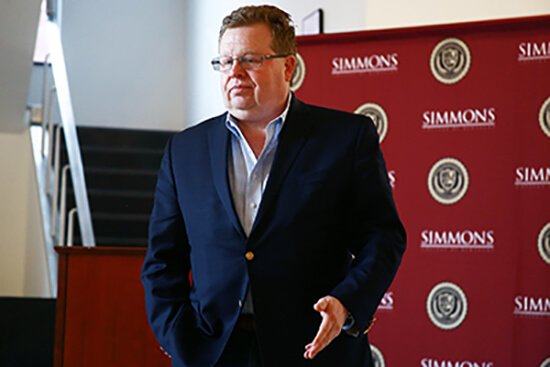 IN BUSINESS & ECONOMIC DEVELOPMENT
MARSHALL V RAWLINGS AND ASSOCIATES
2018
FMLA/ADA discrimination and retaliation claims case. I took the case to trial in April of 2018 and fought to recover hundreds of thousands of dollars on behalf of my client in jury trial.
Recovered hundreds of thousands of dollars in jury verdict
CHANGED WAGE & HOUR LAW THROUGHOUT KENTUCKY
When a local university worker tried to file a class action lawsuit against the university, her motion was denied. In this case, I acted as an amicus curiae (an impartial adviser) for the nationally renowned union rights organization Jobs With Justice.
Kentucky Supreme Court approved use of class actions in wage-hour disputes.
BREWER V. HILLARD AND CONSOLIDATED FREIGHTWAYS
1999
Established same-gender harassment cause of action and expanded tort of outrage.
SIMPSON COUNTY STEEPLECHASE V. ROBERTS
1995
Established state-law cause of action for discharge for union activity.
IN LABOR ORGANIZING
CONTRIBUTION TO UNITED FOOD AND COMMERCIAL WORKERS
In my role as organizing director, I managed the Plastech/Johnson Controls Injection Molding organizing campaign.
Successfully organized several hundred (mostly) immigrant workers at two Louisville auto parts plants, the largest UFCW victory in the United States that year.
IN MATTERS OF FAITH
COOPERATIVE BAPTIST FELLOWSHIP OF KENTUCKY
As interim coordinator, I preach, network, and manage a council of dozens of churches within the Cooperative Baptist Fellowship.
UNITED FOOD AND COMMERCIAL WORKERS UNION INTERNATIONAL CONVENTION
As the opening speaker for the Sixth United Food and Commercial Workers Union International Convention in Montreal, Canada, I delivered opening invocation and inspiration for 5,000 delegates.
EMPOWERWEST COORDINATOR
In this role, I coordinate a black-and-white church coalition (EmpowerWest) to foster racial reconciliation and economic empowerment in segregated Louisville's black West End. A project of Simmons College of Kentucky. Managing the three-year Angela Project for empowerment.
RIDGEWOOD BAPTIST CHURCH
As a deacon, I contribute time, knowledge, and resources toward the betterment of the church.
KENTUCKY BAPTIST FELLOWSHIP
Throughout my time as interim coordinator, I provided leadership and church relations for progressive Baptists across Kentucky, in relationship with the national Cooperative Baptist Fellowship. I also spoke in over 45 churches and started a statewide advocacy day in Frankfort in support of payday-lending reform.
FRIDAY CHURCH FOUNDER & GUITARIST
I lead music and worship at Friday Church @ Highland Baptist, an informal service at a large, progressive congregation.
IN POLITICS
COOPERATIVE BAPTIST FELLOWSHIP NONPARTISAN ADVOCACY
During the 2016 presidential election season, I worked with Faith in Public Life to coordinate op-eds and sign-ons by pastors urging civility in public life.
"THE TRUTH FROM AMERICAN WORKERS"
From 2007-2011, I acted as an organizer and spokesman for "Truth From American Workers," a legally-authorized "527" delivering independent messages in state and federal elections in Kentucky, Indiana, and Ohio.
SELLUS WILDER FOR US SENATE
As a 2016 campaign manager, I managed a candidate in Kentucky's Democratic primary for US Senate, including field, media buys, finance, and strategy.
COORDINATING KENTUCKY UNIONS
From 2003-2012, I actively managed candidate recruitment, coalition-building, and more for UFCW Local 227 and other unions.
RADIO SPOKESMAN FOR KENTUCKY FAMILY VALUES
In this role, I voiced independent-expenditure campaign spots during the 2011 Kentucky governor's race and 2012-2013 Kentucky legislative races.
INDIANA "RIGHT-TO-WORK"
In my role as religious and community coordinator, I led mobilization, statehouse rallies, and networking for the AFL-CIO among faith communities, progressives, and advocacy groups across Indiana for all the unions involved in the fight against "right-to-work-for-less."
PARTISAN POLITICAL ADVOCACY
I acted as Secretary-Treasurer of Kentucky State AFL-CIO from 1999-2003.